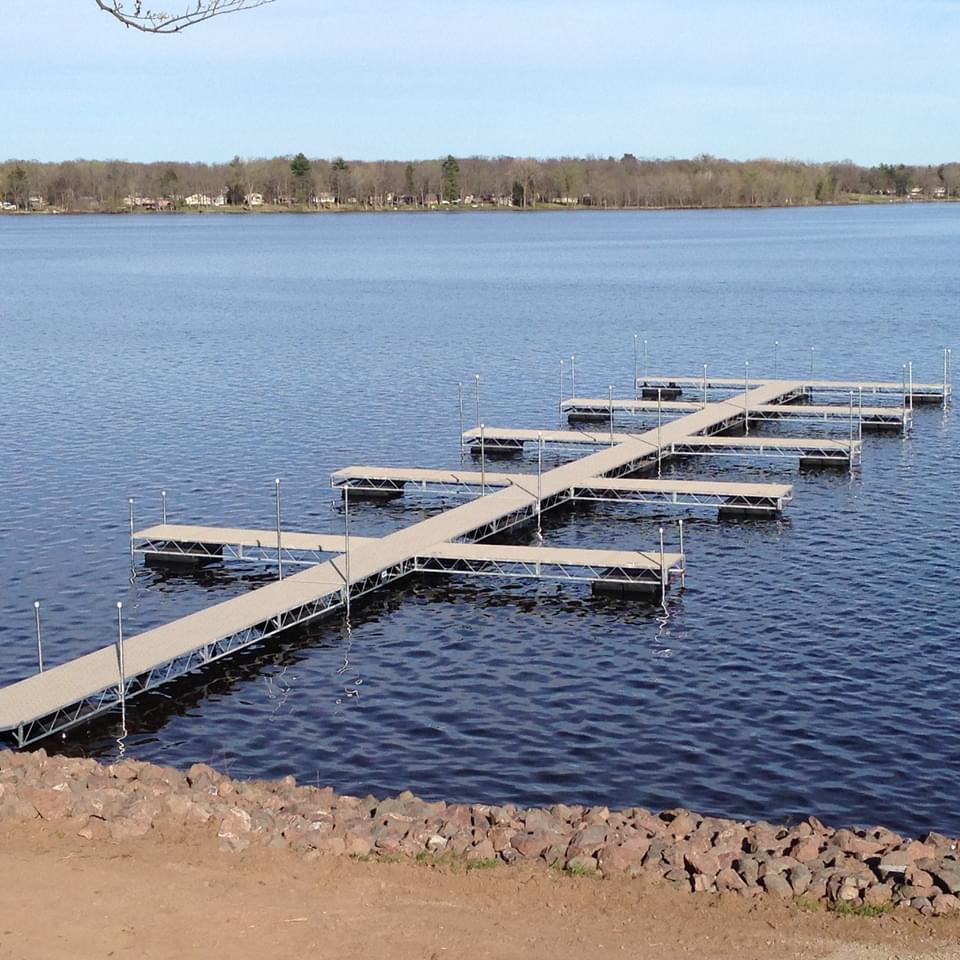 DAKA has worked to build the highest quality commercial boat docks with organizations such as the US Army Corps of Engineers, Minnesota & Wisconsin DNR, conservation districts, lake and river associations, municipal zoning departments, resorts, and lodges.
Whether adding a single dock or a major lakeshore development, DAKA has the expertise to handle any request. Our staff includes a design team, sales team, skilled engineers, and certified welders. Our 40,000 square-foot facility in Pine City, Minnesota features a wide variety of fabrication and delivery equipment that can create high-quality docks built to last.
To learn more about our commercial docks, get in touch by phone at 320-629-6737 or by email at sales@dakacorp.com.