Roll-in boat docks are perfect for gradual slope lakeshore with hard, sandy, or rocky bottoms and shallow-to-deep water with large fluctuations. Installation and removal is easy as you can roll the entire dock in and out of the water in one piece.
Roll-In Dock Styles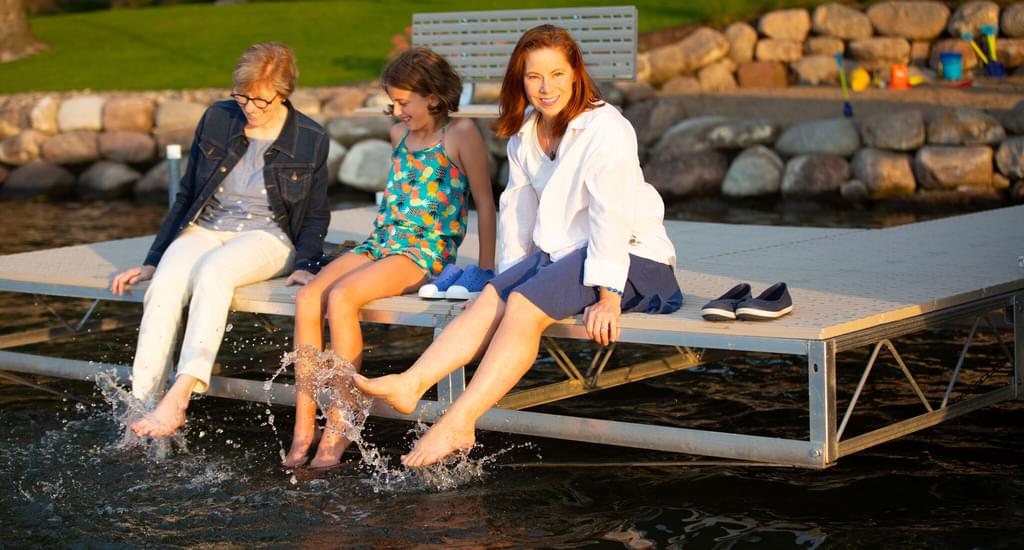 Truss-style
Make it easy to enjoy a day on the lake with a dock you can trust. Featuring visible aluminum or budget-friendly steel trusses, DAKA truss-style docks provide 12" beams to create a rigid structure for exceptional strength and durability. They are lightweight and configurations can be any length or layout, making it easy to build the dock of your dreams.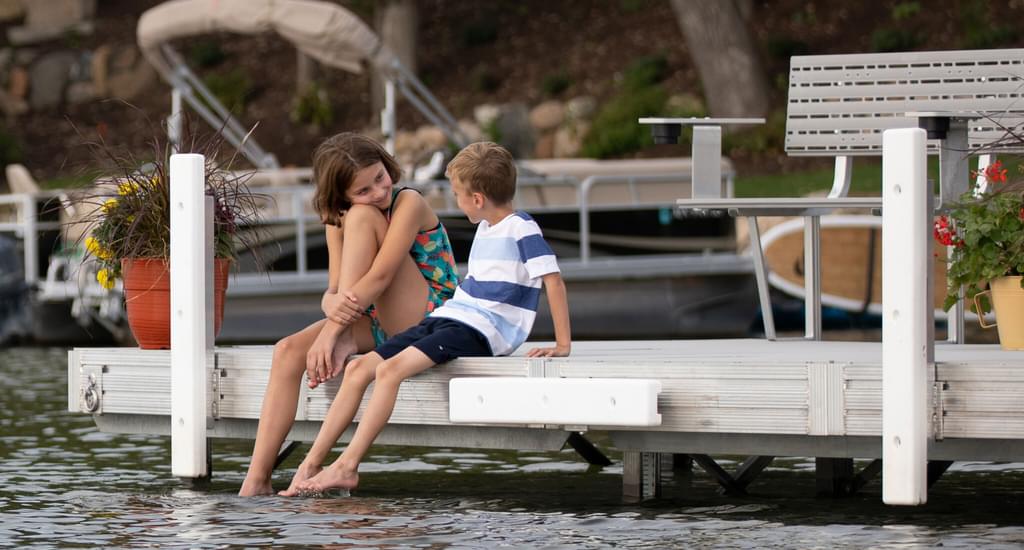 Low Profile
Your dock can look picture-perfect with our proprietary low profile design, featuring no visible holes, nuts, or bolts. This extruded aluminum dock offers exceptional versatility with a beautiful finish and sturdy performance. Easy to customize with whatever accessories you need or in whatever configuration you want, low profile docks are a stunning choice for any lakeshore.
Truss Style Roll-In Docks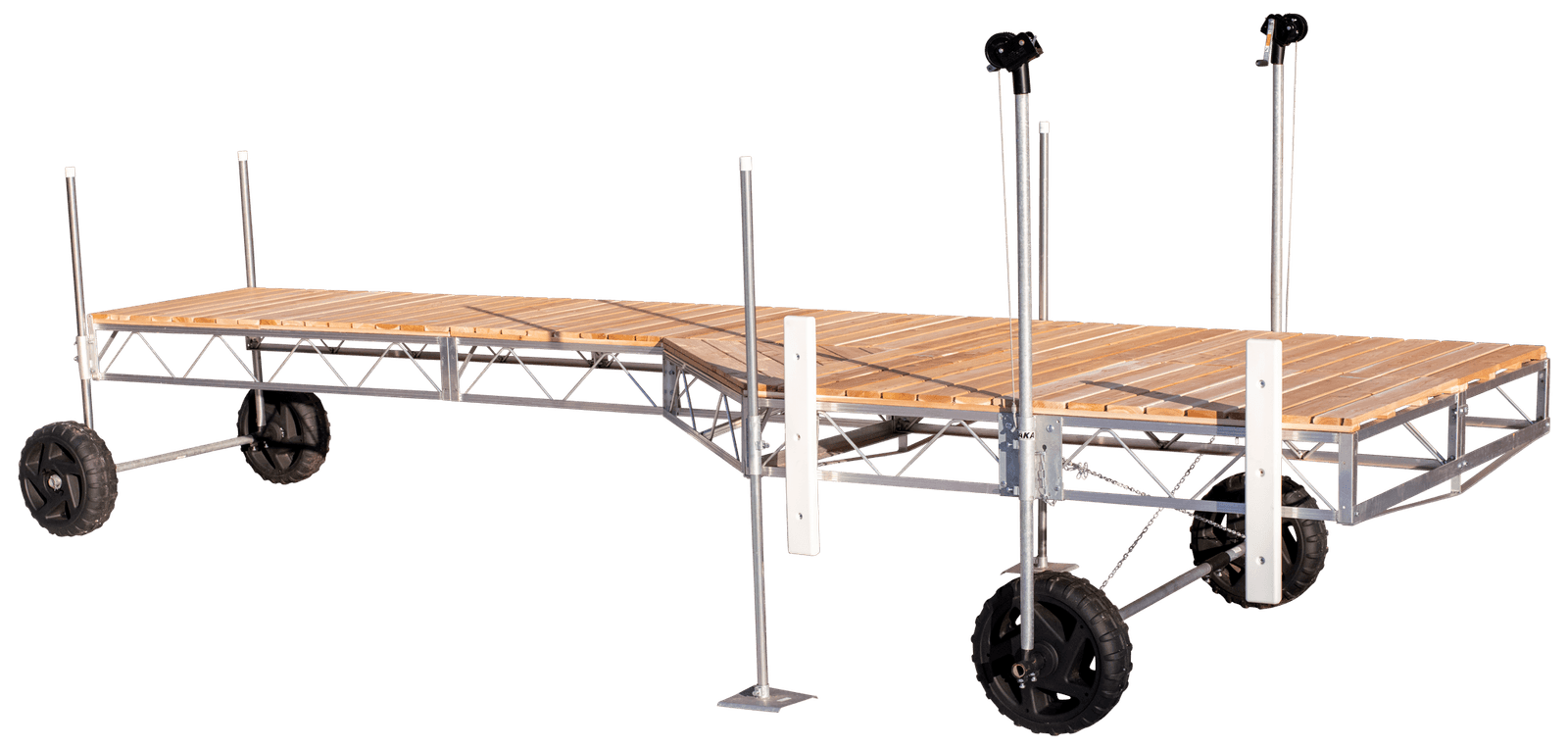 Truss Style Features & Benefits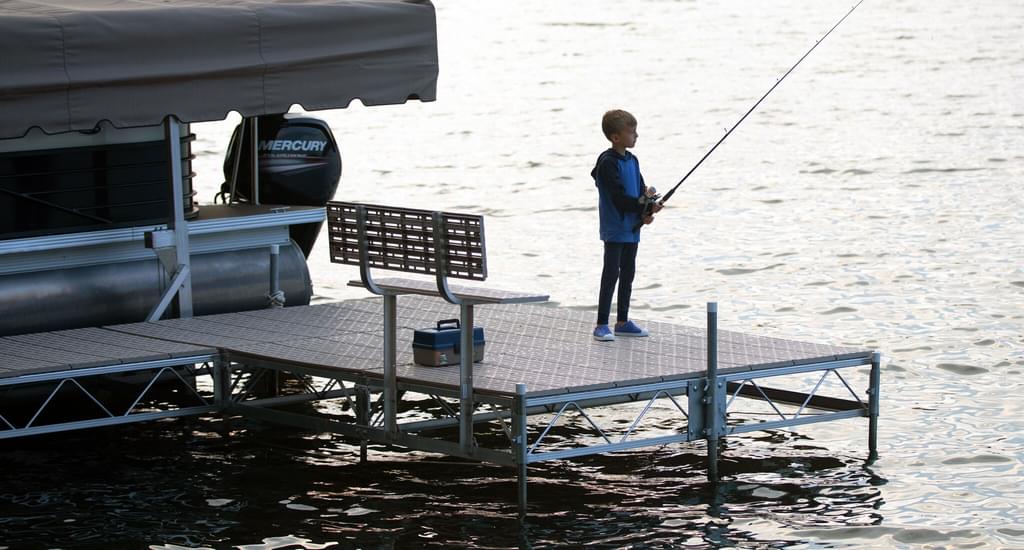 12" Trusses
The tallest available truss prevents flexing under heavier loads with fewer support poles required.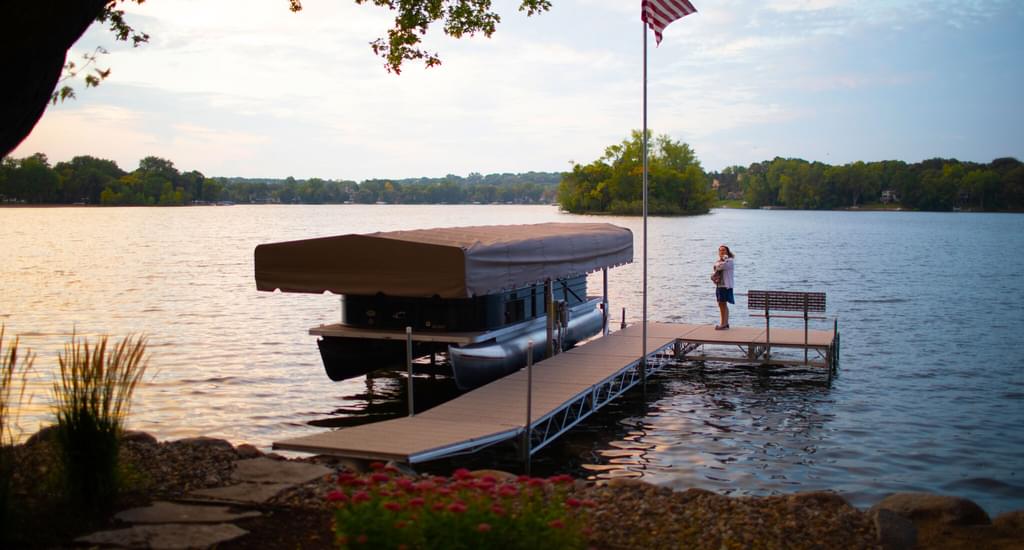 Classic Winch Adjustable Legs
A two-winch system allows for independent leveling of your dock on each side. Winches can be removed when not in use and operated topside.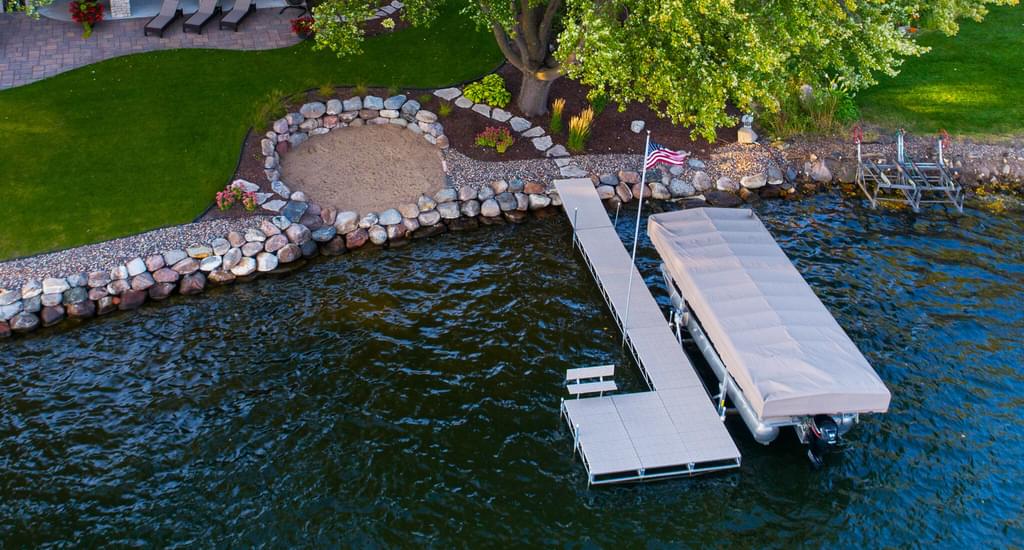 Deck Support
In addition to a corner-to-corner bracing system, a below deck stringer set runs for the full-length of your dock to provide a super solid foundation.
Truss Style Decking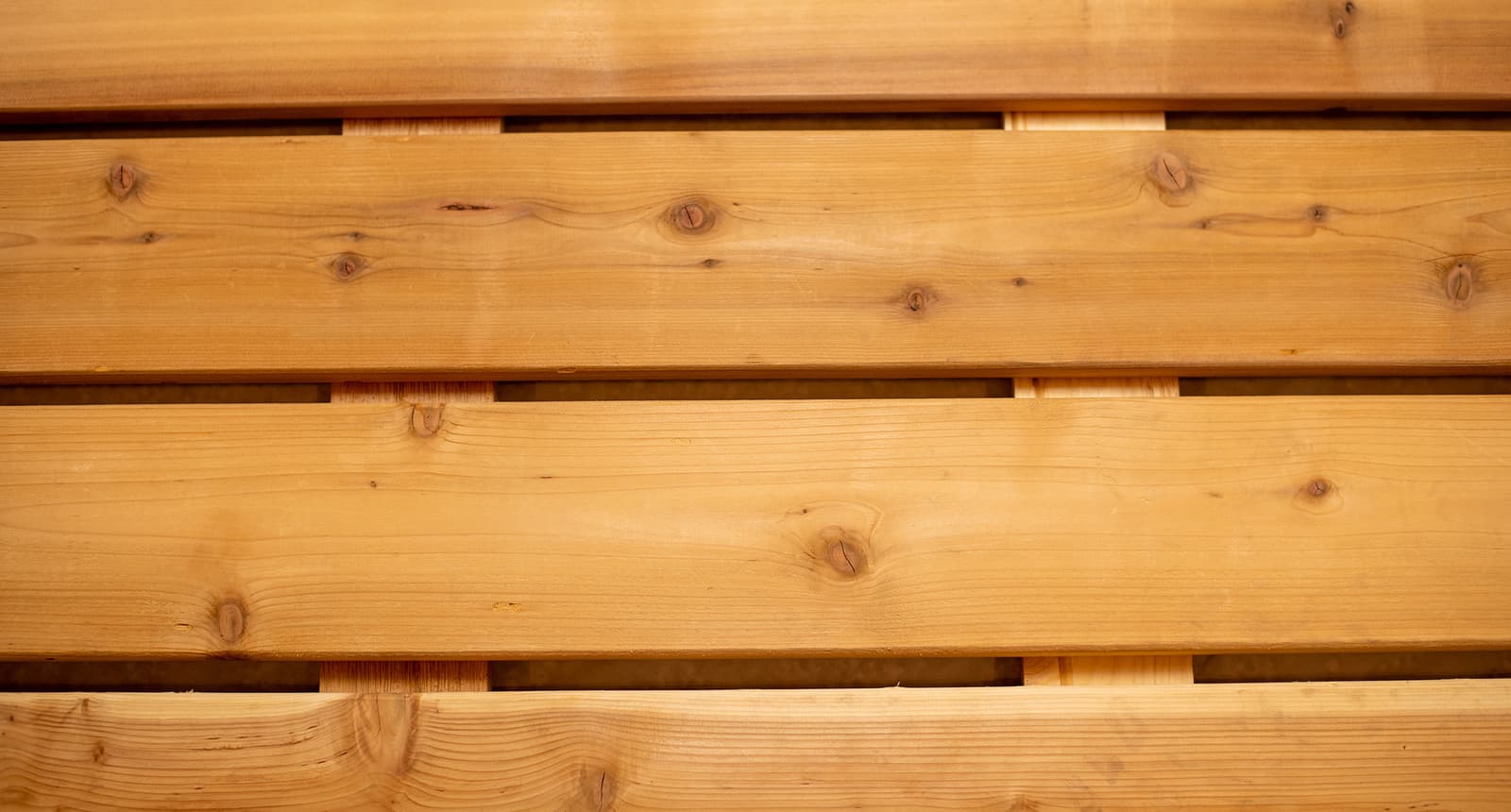 Western Red Cedar
Wood that's naturally resistant to decay and provides a beautiful and classic finish.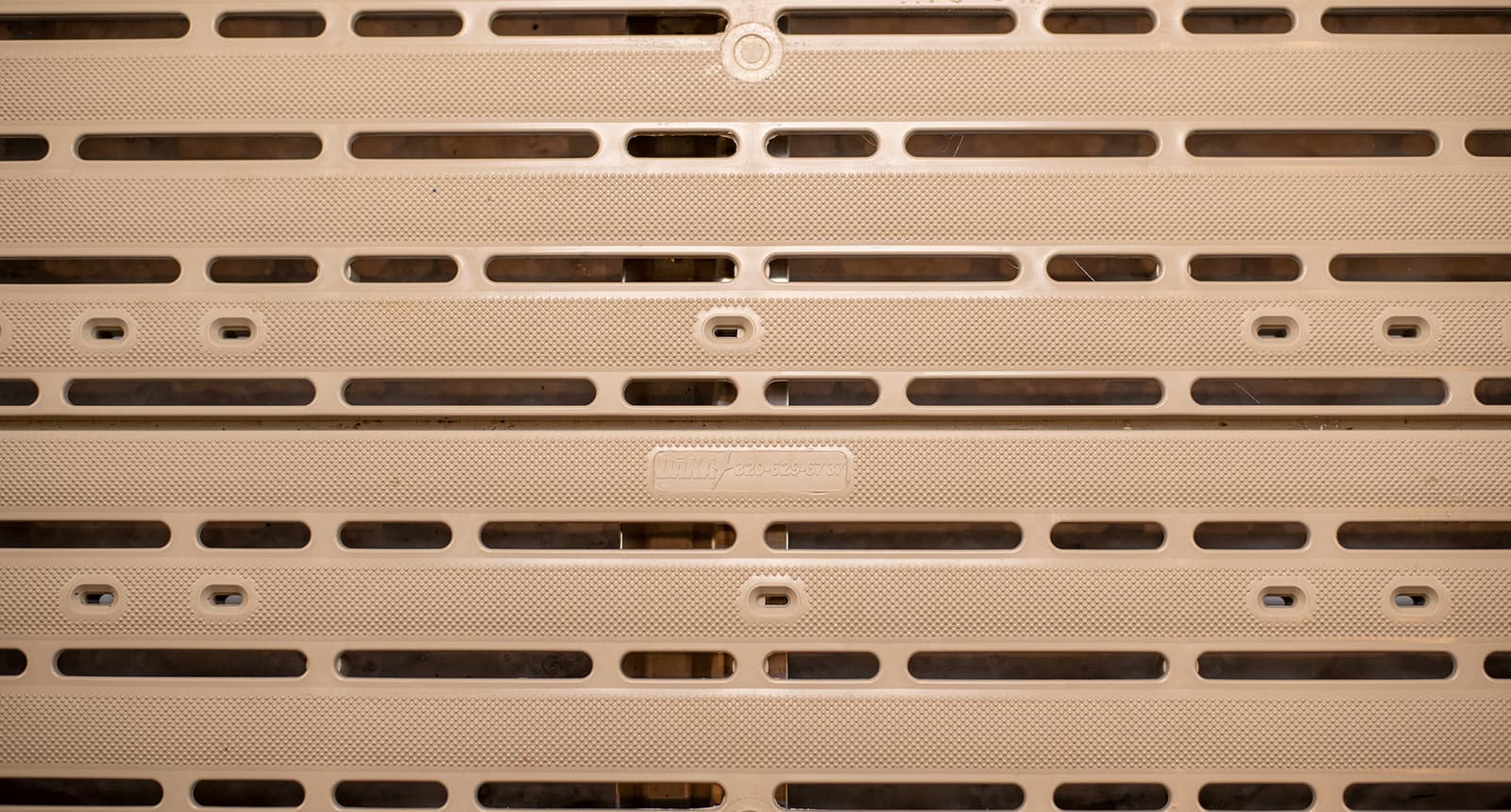 Titan Decking
Barefoot and pet-friendly polypropylene with a slip-resistant surface. Excellent drainage, virtually maintenance-free with UV protection for long-lasting enjoyment.
Dock Accessories
Adjustment Winches

Easily raise and lower your dock to the changing water levels with heavy duty winches; sold in pairs

Corner Section

Want a little extra room? Add space easily to any L shape dock.

Hinge Assembly

Allows long docks with two or more wheels systems to articulate over uneven shoreline

Bench

There's nothing better than relaxing or fishing with safe and sturdy dock seating - cup holders available
Low Profile Style Roll-In Docks

Low Profile Style Features & Benefits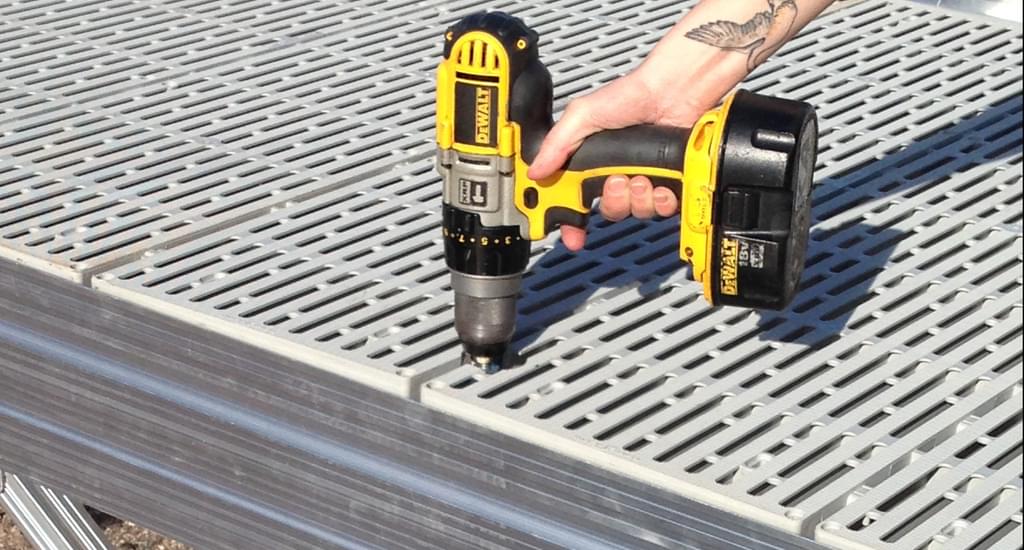 Easy Adjust Legs
Adjust the level of your dock using only a cordless drill with our three-piece telescoping design. Legs can be mounted inside dock frame and below deck, and feature multi-directional wheels to make movement easy.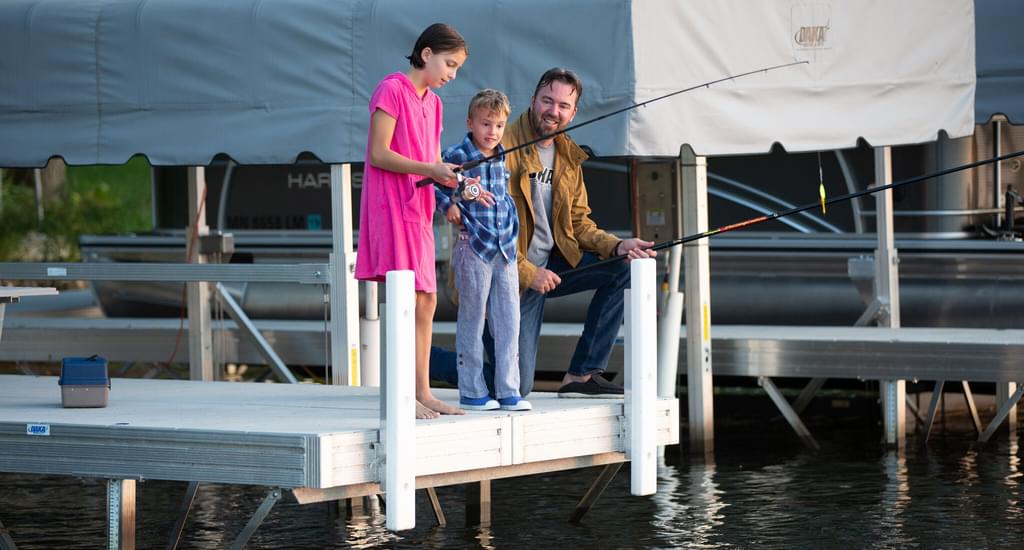 Proprietary Design
Our proprietary aluminum extrusion design shows no holes, nuts, or bolts. Our frames are made from a marine-grade aluminum alloy that is both durable and strong, and we never cut corners with parts, using only materials that will last for years to come.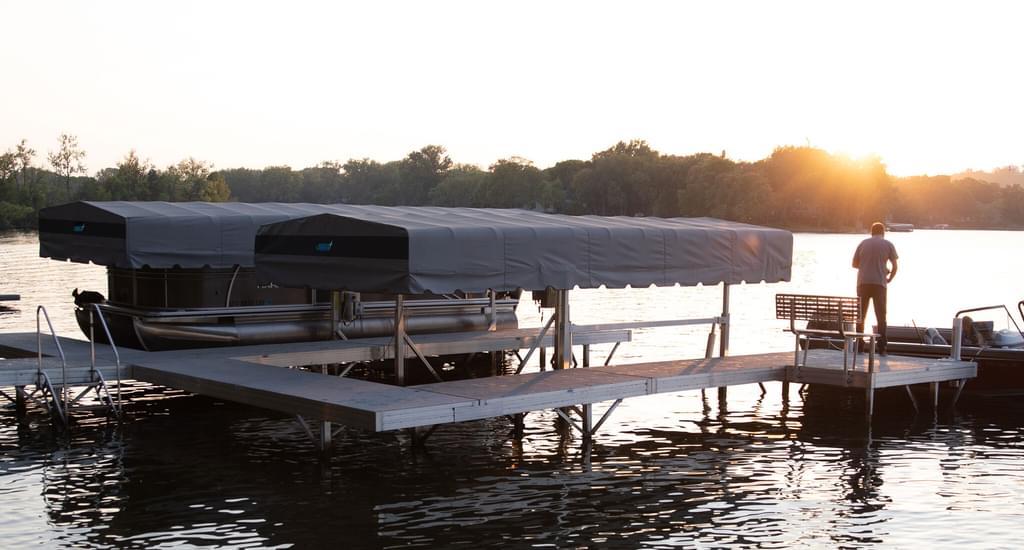 Customizable
Configure your dock in any shape or size you need. Add accessories easily using our fast-track clip system, and level your dock to a range of heights using only a cordless drill. Almost anything is possible with a low profile dock.
Low Profile Style Decking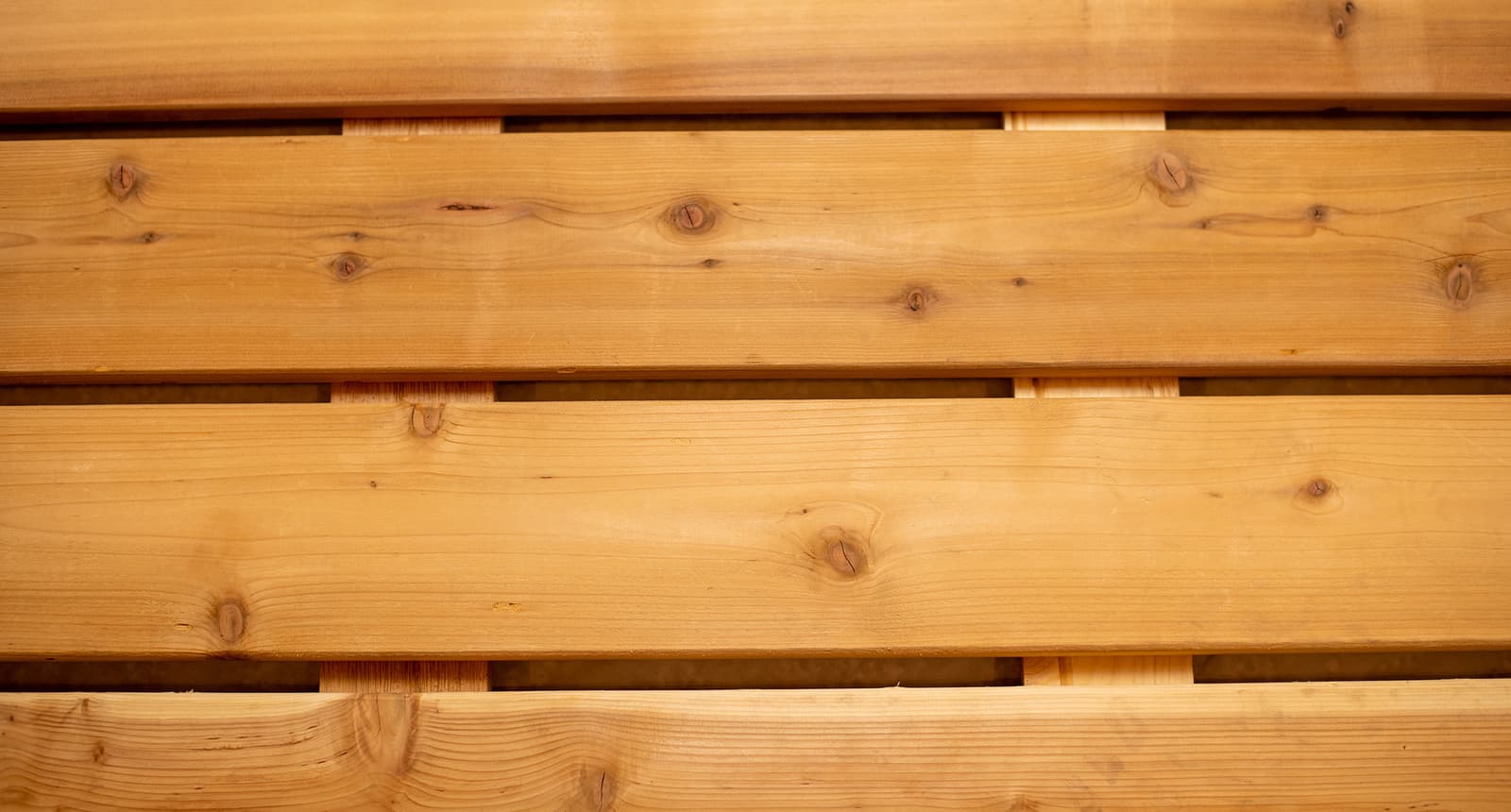 Western Red Cedar
Wood that's naturally resistant to decay and provides a beautiful and classic finish.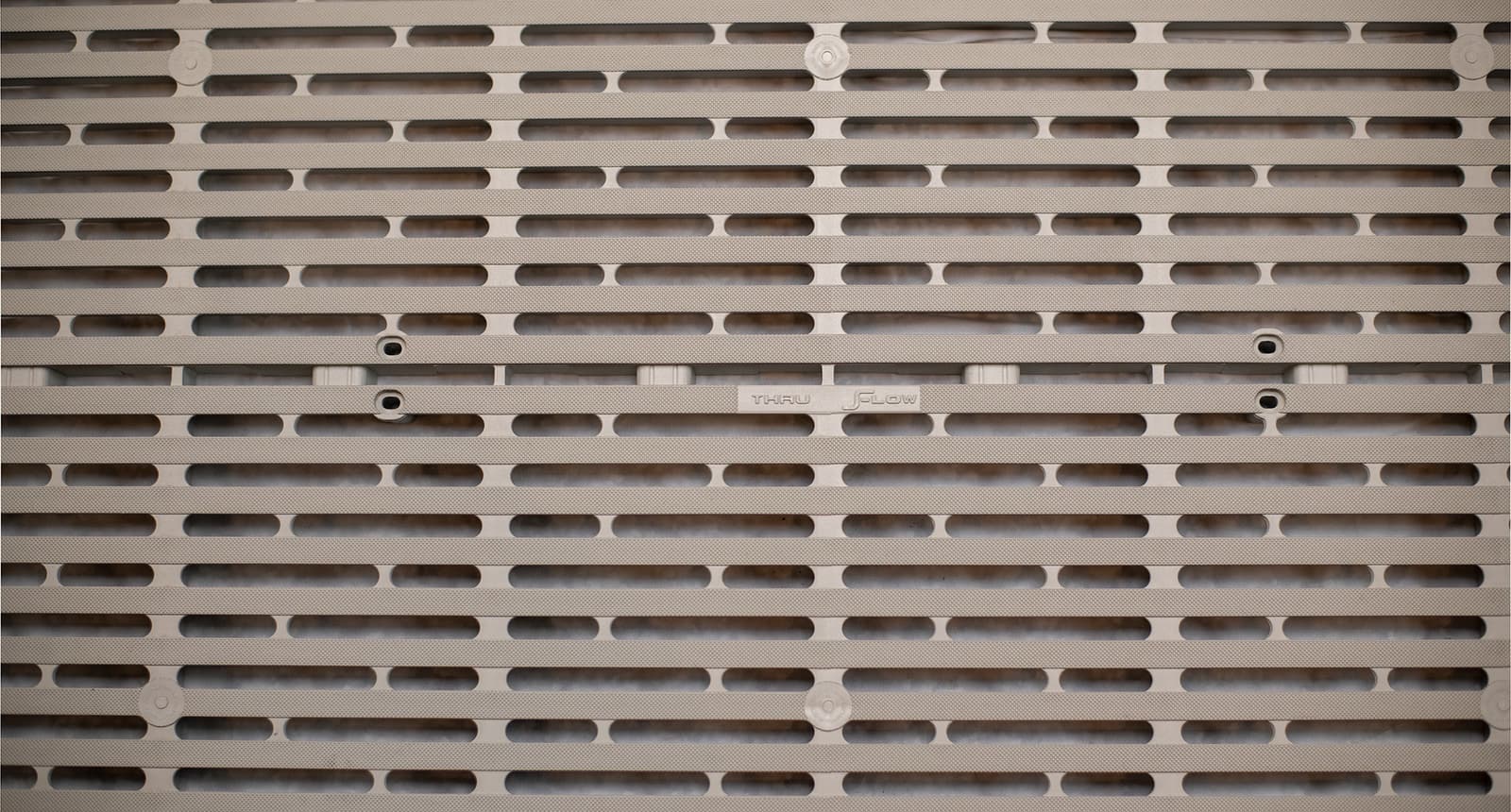 ThruFlow™ Decking
Fiber-reinforced polypropylene material that is strong, long-lasting, and friendly to bare feet or pets. Backed by a 12-year limited warranty.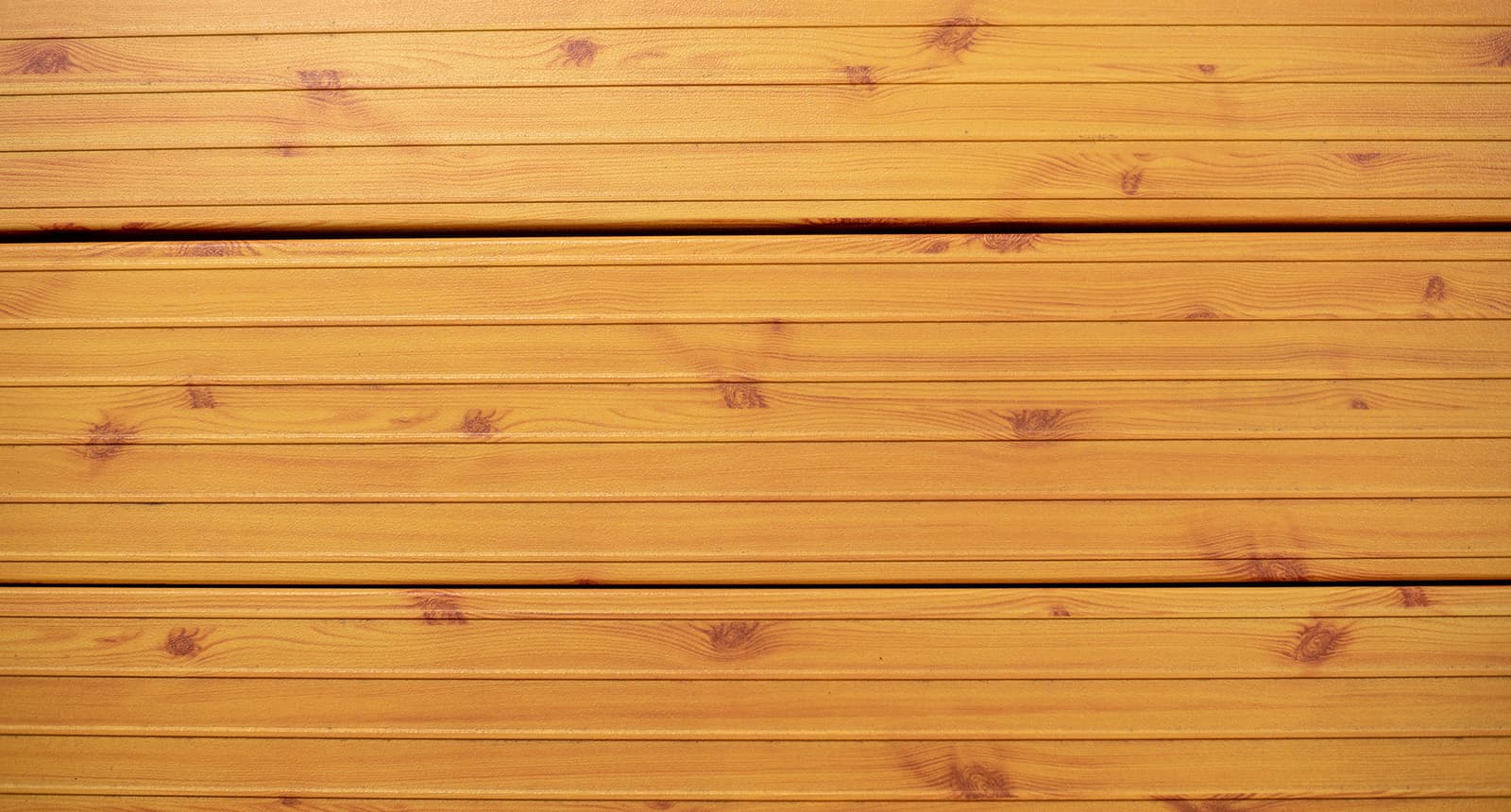 Red Cedar Alumigrain Decking
Aluminum decking mimics the appearance of wood on lightweight powder-coated panels that stay cool to the touch and maintenance free.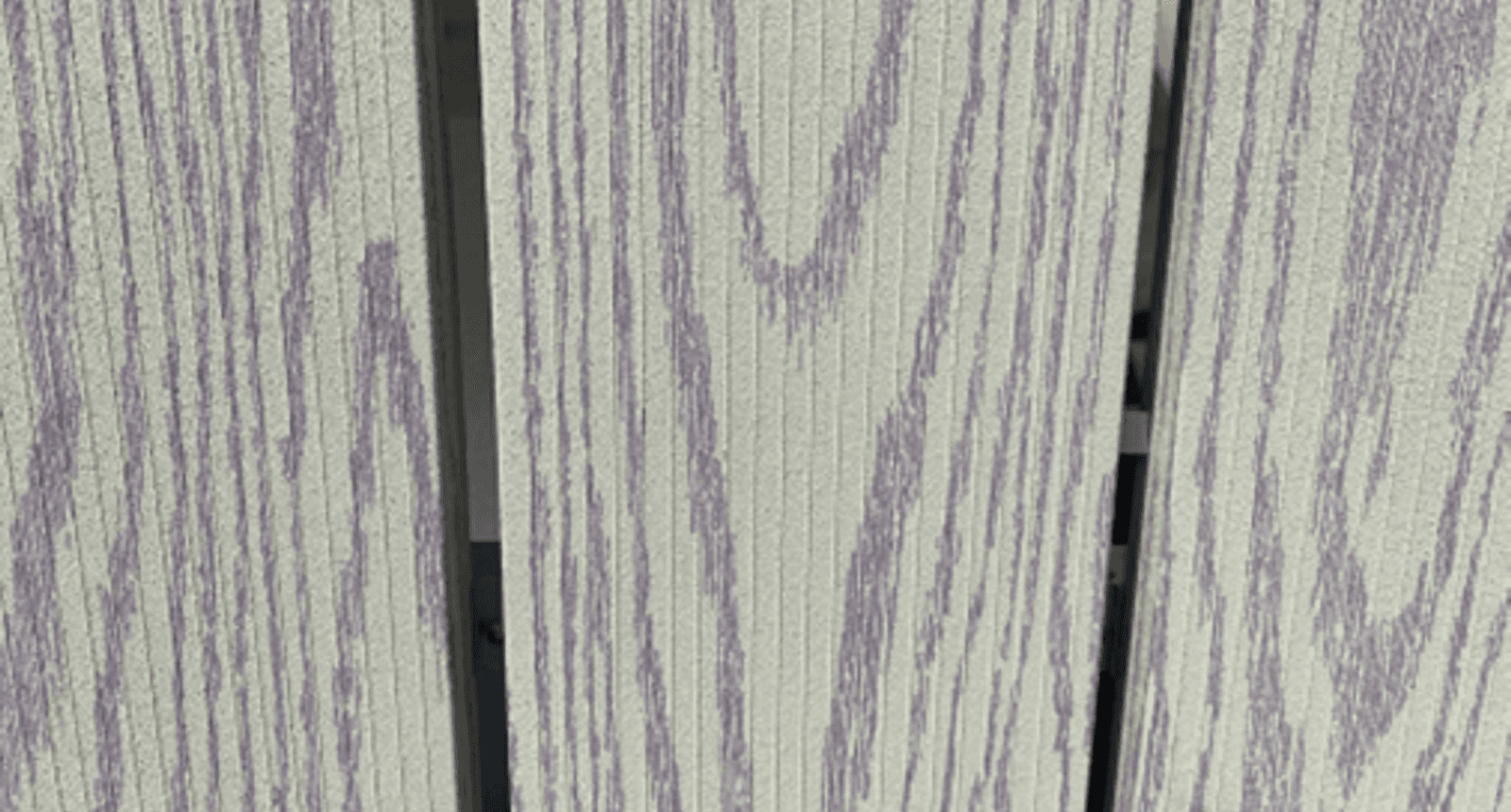 Gray Birch Alumigrain Decking
Get all of the clean, rustic look of Gray Birch on easy, maintenance-free aluminum panels that stay cool to the touch.
Dock Accessories
Mooring Ring

Conveniently tie off to this sturdy and safe all-aluminum mooring ring (For Low profile docks only)

Deluxe Bumpers

Protect your pontoon or boat with non-marring plastic bumpers that are easy to mount anywhere. For both truss and low profile docks and vertical or horizontal orientation

Tow Bar

Two-piece design with crossbar and removable tongue hook to ATV, truck or tractor with 1 7/8" ball coupler

Shore Ramp

4', 8' or 12' ramp with pivoting design allows a smooth transition from any shoreline to your dock